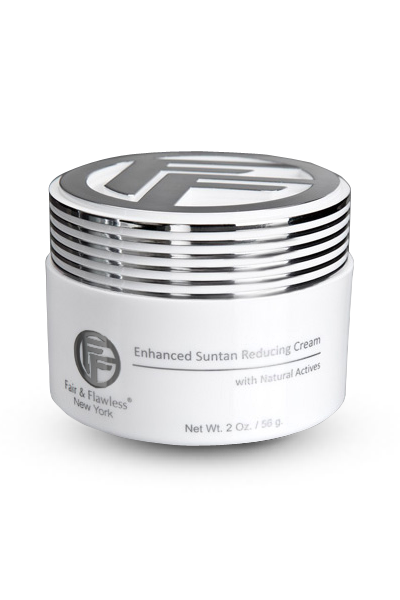 FAIR&FLAWLESS LUX COLLECTION
Enhanced Sepiwhite Suntan Reducing Cream
$ 69.99
DETAILS
2oz / 56g
For those bothered by dry, sun-damaged skin, the Enhanced Sepiwhite Suntan Reducing Cream gently restores your skin to its natural, healthy, and luminous texture. With its unique blend of ginseng, cucumber, and aloe vera, this cream adds Fair and Flawless's brightening agents with the elegant and soothing effects of a moisturizing cream.
Apply daily after cleansing and toning. Massage gently until absorbed into skin.
Aloe Vera Gel, Hydrogenated Polyisobutane, Stearuc Acid, Cetyl Alcohol, Dimethicone, Sweet Almond Oil, Magnesium Ascorbyl Phosphate and L-Ascorbic Acid, Ascorbyl Palmitate, (Vitamin C Complex), Kojic Acid, Cetyl Alcohol, Carbomer, Aquas Extracts of Chamomile, Ginseng, Cucumber, and Ginkgo Biloba, Triethanolamine, Citrus Extract, Glucose and Fructose, Sucrose, Alanine, Glutamic Acid, Aspartic Acid, Hexyl Nicotinate, Sepiwhite msh, Black Rice Extract, Hydrolyzed Vegetable Protein, d-Penthanol, Palmitoyl Oligopeptide, Palmitoyl Tetrapeptide-7, Phenoxyethanol, Nautral Essence Oil, Tocopheryl Acetate (Vit.E), Retinyl Palmitate (Vit.A), Cholecalciferol (Vit.D) Panthothenic Acid (Vit B5), Carrot Oil, Potassium Sorbate, Sodium Benzoate, Citric Acid.