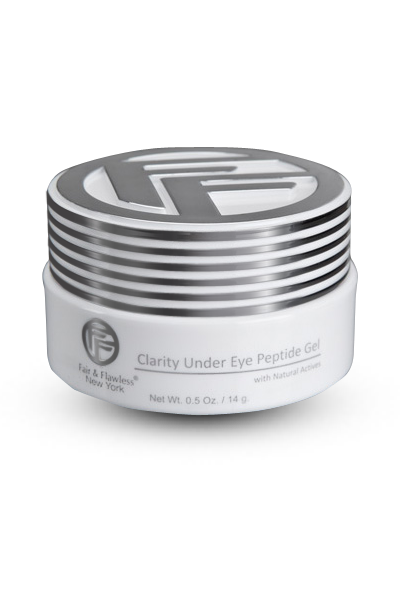 FAIR&FLAWLESS LUX COLLECTION
Sepiwhite Clarity Under Eye Peptide Gel
$ 39.99 $ 78.99
DETAILS
0.5oz
Designed to brighten dark circles, the Sepiwhite Clarity Under Eye Peptide Gel excels at deeply moisturizing and soothing the skin under your eyes, leading to a radiant, brighter look. You will quickly notice a healthier, more youthful looking skin, positively miraculous considering the sensitivity of the skin around your eyes.
Dab a tiny amount on your finger and pat over the under eye area. You'll get best results by pre-treating with our Advanced Pigmentation Reduce Tonic to make the skin most receptive. The .5 oz jar will last you through several months of use.
Aloe Baradensis Leaf, Purified Water, Algae Extract, Pullulan, Glycerin, Centella Asiatica Extract, Echinacea Purpurea Extract, DEA PG- Propyl Peg PPG - Dimethicone, Hydrolyed Rice Bran Protein, Glycine. Soja (Soybean) Protein, Oxide Reductases, Pentaprtide -3, Capryly Glycol, Acety Hexapeptide -8, Hydroxyethylcellulose, Methyldibromo Glutaronitrile, Phenoxyethanol, Sodium Hydroxide.