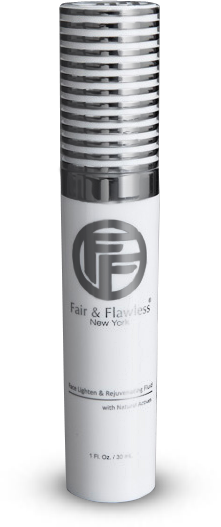 FAIR&FLAWLESS LUX COLLECTION
Sepiwhite Face Whitening and Rejuvenating Fluid
$ 75.99
DETAILS
1oz / 30ml
From their outset, dark spots and uneven skin can make skin look noticeably older. With this natural skin lightening fluid, infused with anti-aging complexes to restore and correct old damage, you will see noticeably vibrant and healthier looking skin in days. Powerful antioxidants and emollients promote a vigorous and vibrant tone. A radiant bouquet of herbal ingredients encourage your skin to glow with elegance.
Especially for resistant-hard-to-lighten-skin, this natural active skin lightening fluid is infused with anti-aging and lightening complexes to restore youthful tone and correct old damage. For best results apply twice daily with after cleansing and toning with your Fair & Flawless Advanced Pigmentation Reduce Tonic.
Aloe Vera Gel, Sugar Cane Extract, Apple Extract, Blackcurrant Extract, Bilberry Extract, Grapefruit Extract, Sepiwhite msh. Tamarind Extract. Ginseng Extract Soya Phospholipids (liposomes), Sodium Hyaluronate, Glycolic Acid, Kojic Acid. Malic Acid, Tartaric Acid. Hydroxyethyl Cellulose, Polyamino Sugar Condensate Ammonium Hydroxide, Phenoxyethanol, Sodium Benzoate Aloe.